Cont...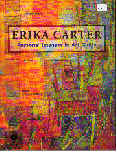 Personal Imagery in Art Quilts by Erika Carter
Code: TP262
Erika Carter is an internationally recognized quilt artist whose body of work reflects every twist and turn of her artistic journey. Wonderfully inspirational work !!
Price: was $45.00 SALE PRICE $28.00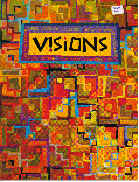 Visions - Quilts Layers of Excellence
Code: CT10100
The San Diego Historical Society presents Quilt San Diego's fourth juried exhibition in this book. A wonderful, inspiring book detailing the process of jurying and full details of each entry in the exhibition.
Price: was $33.00 SALE PRICE $21.00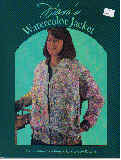 Diana's Watercolor Jacket by Diana Leone
Code: LN8
Step by step instructions with an easy to sew pattern to make your own watercolor jacket.
Price: was $28.00 SALE PRICE $16.00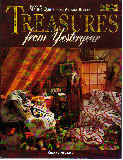 Treasures from Yesteryear by Sharon Newman
Code: TP169
Bk 1 Making Quilts from Vintage Blocks
Price: was $32.00 SALE PRICE $15-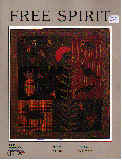 Free Spirit by Red Wagon
Code: RW7
A collection of delightful folk art projects from Red Wagon. 24 different patterns are presented.
Price: was $32.00 SALE PRICE $20-00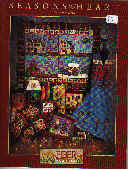 Seasons of my Heart by Fiber Mosaics
Code: FMB60203
Simplicity of the country spirit is presented in quilt and craft. The themes revolve around favourite places and favourite seasons.
Price: was $35.00 SALE PRICE $22.00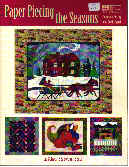 Paper Piecing the Seasons by Liz Schwartz & Stephen Seifert
Code: TP371
Foundation piecing from easy to expert. 112 pages of comprehensive instructions with 12 quilts to choose from, 3 for each season.
Price: was $39.00 SALE PRICE $25.00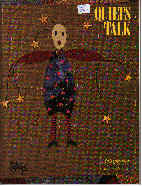 Quilts Talk by Red Wagon
Code: RW10
13 delightful projects made with the idea of bringing a smile to your face and a warm feeling in your heart.
Price: was $32.00 SALE PRICE $20.00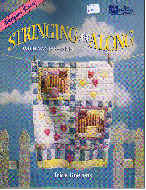 Stringing Along by That Patchwork Place Designer Series
Code: TP192
The quilts in this book combine string-pieced blocks with appliquéd designs. 10 lovely projects to inspire you to use up all those scrap strips in your stash.
Price: was $33.00 SALE PRICE $21.00
[private/copyrightnotice.htm]
Last updated 16 May, 2002