Cont...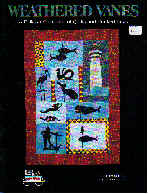 Weathered Vanes by Red Wagon
Code: RW14
A folk art collection of Quilts and hooked rugs
Price: was $33.00 SALE PRICE $21.00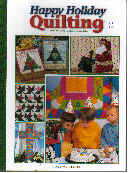 Happy Holiday Quilting by House of White Birches (Hardcover)
Code: AA144018
37 seasonal projects to inspire you! Very detailed instructions to suit all.
Price: was $32.00 SALE PRICE $20.00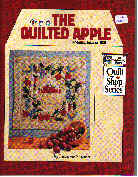 The Quilted Apple by That Patchwork Place Quilt Shop Series
Code: TP 183
Situated in Phoenix, Arizona, USA this is another lovely book in the quilt shop series.
Price: was $36.00 SALE PRICE $ 23.00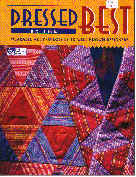 Dressed by the Best by That Patchwork Place
Code: TP310
Wearable art projects by 10 well known designers
Price: was $39.00 SALE PRICE $25.00
Mad About Folk Art by Red Wagon
Code: RW12
18 delightful projects to tempt you in the tradition of Red Wagon!
Price: was $32.00 SALE PRICE $20.00
NB: All prices are in Australian dollars
[private/copyrightnotice.htm]
Last updated 16 May, 2002