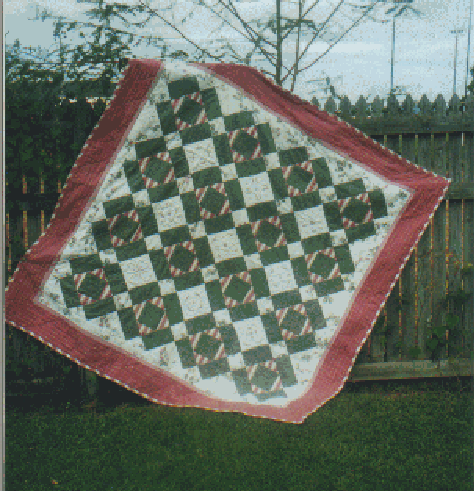 Code: BOR

Quilt size: 80" X 80"

A simple patchwork quilt including 9 simple squares using a combination of candlewicking, trapunto and bullion embroidery.
Pattern includes trapunto designs, embroidery instructions and patchwork instructions.

Price: $12.00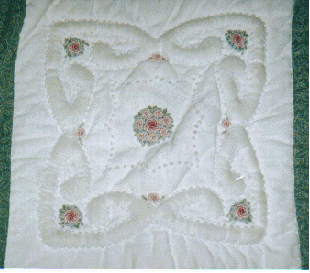 Close-up of one of the trapunto, embroidered squares in Bed of roses. 9 different designs are included in the pattern.
© Constantine Quilts 2000.2001,2002 No part of these pages may be reproduced in any form without written permission from the author.